"Thyroid and Gluten" Master Class with Andrea Beaman
Though it might surprise you, there's a connection between your thyroid health and consuming gluten!  I've talked about the connection of gluten to other hormonal areas such as the adrenals, but the thyroid can also be affected.
That's why I sat down with Thyroid expert and natural food chef (as well as author, speaker and TV host) Andrea Beaman to talk about this topic.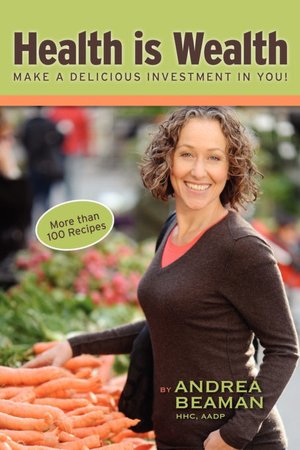 She shares her own inspiring story to make changes to her diet which naturally re-balanced her thyroid levels as well as what you can do RIGHT NOW to help yourself.  You'll also learn why gluten needs to be a real concern for you if you have thyroid issues.  Trust me, this information is incredibly valuable and powerful!
If you'd like to learn more about Andrea, visit her website for some awesome recipes & videos or purchase her new book "Health is Wealth".
CLICK HERE to listen and subscribe through iTunes!!!
Then take a moment and leave a review on iTunes sharing what you've learned and why others would benefit from subscribing as well!
For more information on how you can balance your thyroid and hormones, click HERE.